EIn the bright spring days in New York's Chinatown, Yu and Me Books – with its dark brown shelves, thoughtfully placed lamps and fabulous lights strung around the store – feels as cozy as sitting in a good book.
The calm atmosphere of the store is a contrast to the bustle of the neighborhood. The park opposite is home to frequent mahjong, ping-pong and football matches. Those who head to popular restaurants and bakeries around the corner fill the sidewalks, avoiding families who turn shopping bags to grocery stores.
Since the bookstore opened in December, Yu and Me Books has become a literary and social center. Go to the store over the weekend and it will be full of people browsing its shelves and drinking coffee. Signed copies of recent editions are on display around the store, and the store hosts readings and events with authors from across the country.
The opening of the bookstore in December and the love and support it has received since then is a sign of the resilience of a community that continues to withstand some of the worst effects of the pandemic. Americans of Asian descent have seen an increase in race-based attacks since the pandemic, with more than 10,000 reported hate incidents reported nationwide since March 2020, according to Stop AAPI Hate.
This year, New York specifically saw some of the most brutal crimes against Asian Americans. In February, a woman was killed in her Chinatown apartment, just half a mile from the bookstore. In early March, an Asian woman in a suburb north of the city was hit 125 times in the head by a stranger.
For Lucy Yu, 27, owner of Yu and Me Books, the attacks underscore the need for a sense of celebration and security among people accustomed to fear for their identity. Yu opened the store with the idea that it would be dedicated to carrying books by color writers and immigrants, especially Asian Americans.
"Especially with the hate crimes that were happening, I wanted to do things for communities that look like me – immigrant communities. "Something that makes them feel a little less alone, a little less scared in the world," she said. "Our immigrant communities can come together and find many commonalities and connections."
Yu and Me Books' concept was inspired by Yu's own upbringing in western Los Angeles, where she was raised by a single mother who emigrated from China. Reading was an important part of Yu's childhood, but she was often disappointed by the lack of presentation she saw in books.
"I was a great reader as a child, but I didn't see myself in many books," Yu said. It's not just my experience. Every child who grows up in an environment where no one looks like them or looks very little like them is what they experience. "
For Yu, opening a bookstore was a distant dream, a plan after retirement. Before opening the store, Yu was a chemical engineer and supply chain manager – jobs where he found stability but no passion. But the death of a close friend in 2020 made her realize the lack of satisfaction in her life and reevaluate the possibility of opening a bookstore.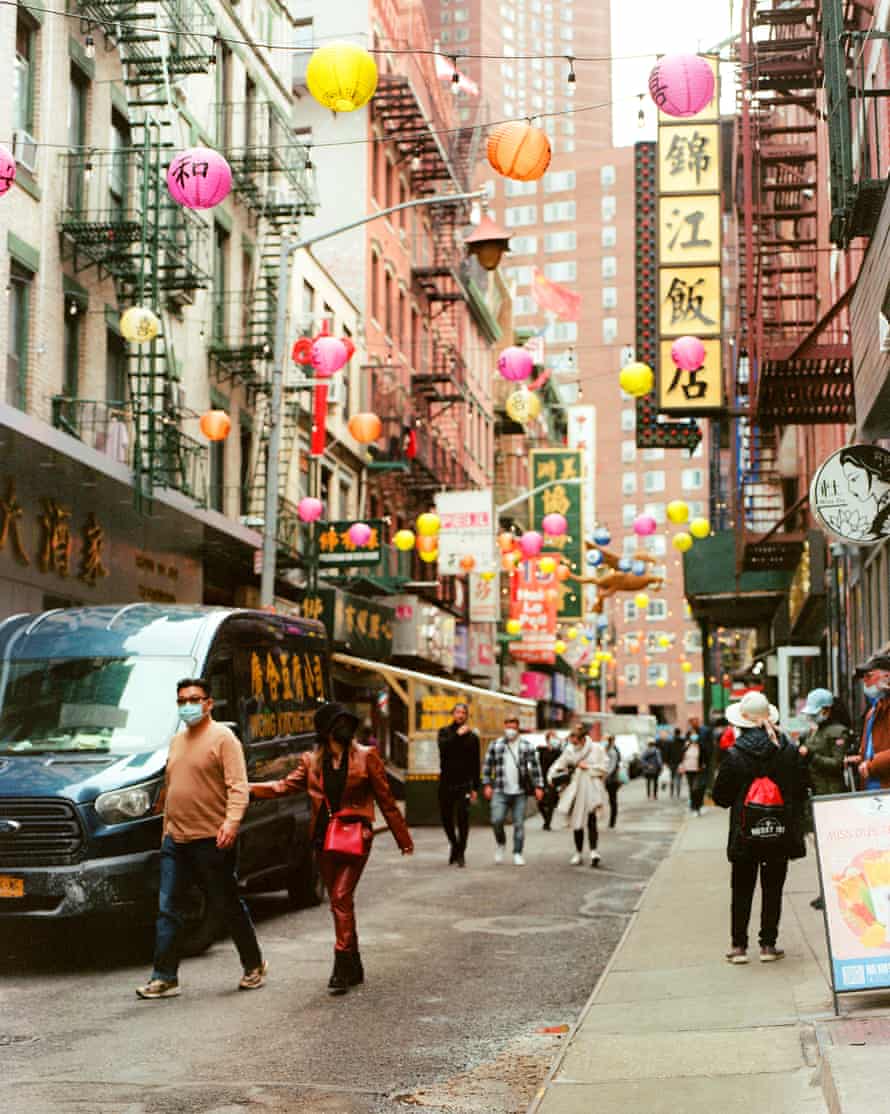 "I was in a hurry to figure out how I was going to do things that fed me with love, passion and joy," Yu said. "And that was all, so I started putting together a business plan in January 2021.
The name of the store is not only a clever play on words, but also a tribute to her mother, whose initials are "YM". Although she falls in love with the store, Yu remembers her mother's skepticism about her plan to spend her life saving to open the bookstore.
"When I first told her about this store, she said to herself, 'What the hell?' You are an engineer! You have 401K, "Yu said, adding that he understood his mother's initial reaction.
"It took her a while to get used to the instability [of running the bookstore]. She came here for stability. She ran away from the Cultural Revolution, all that stuff. So I understand her point of view, it's just that she's very different from mine.

In May 2021, Yu launched GoFundMe for the store, announcing its goal of opening the first Asian-American bookstore owned by women in Manhattan. Within two months, she raised $ 18,000. While working full time, Yu spent his weekends looking for shopping. When she stumbled upon 44 Mulberry Street, she knew it was the perfect place.
"I saw this space and felt so right, as if the shelves were already there. "I could imagine it would be a cozy place," she said.
The bookstore is located on a street called "funeral home" for funeral homes that are located along the block. Yu said the space, which used to be a funeral home, feels even more so in this bleak environment.
"I feel I have to respect all these generations of people," Yu said. "Their stories are here on the shelves."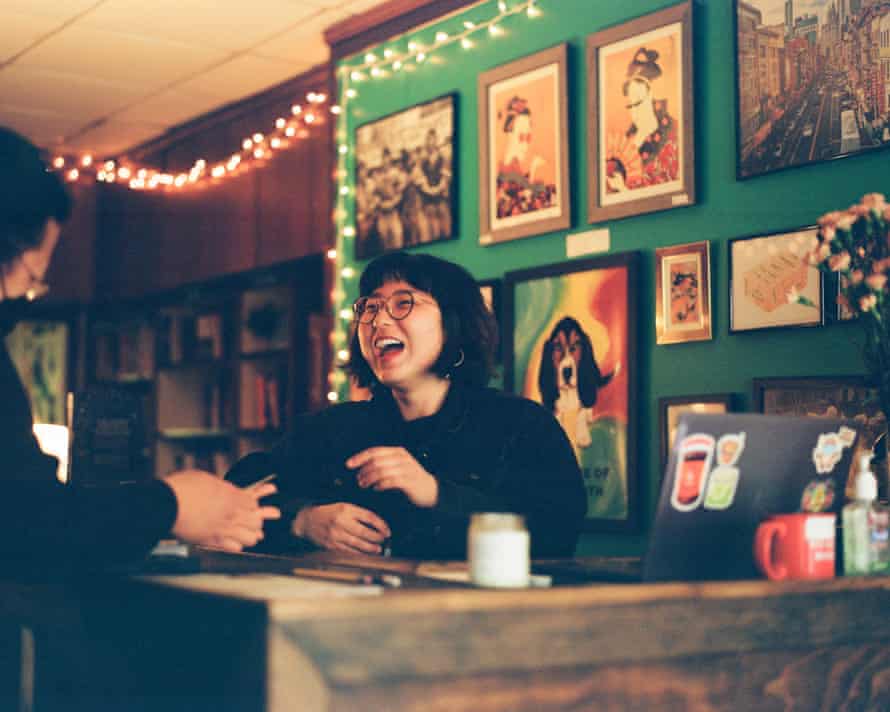 Yu designed the store with thought in mind, reading and community. A reading niche in the back contains portraits of Chinatown residents taken by photographer David Zeng. Chairs and tables are placed throughout the store. A bookshelf is dedicated to her friend, who died in 2020. Yu serves coffee and talks to customers sitting on a wooden counter in the middle of the store. Above this countertop are framed prints, including a portrait painted by Yu of her dog Odie, and photos of Asian American activism taken by the late photographer Corky Lee.
Although the store was built to represent a variety of writers and artists, Yu and Me Books has also become a public space for safety and healing in light of recent incidents of violence against Asian Americans.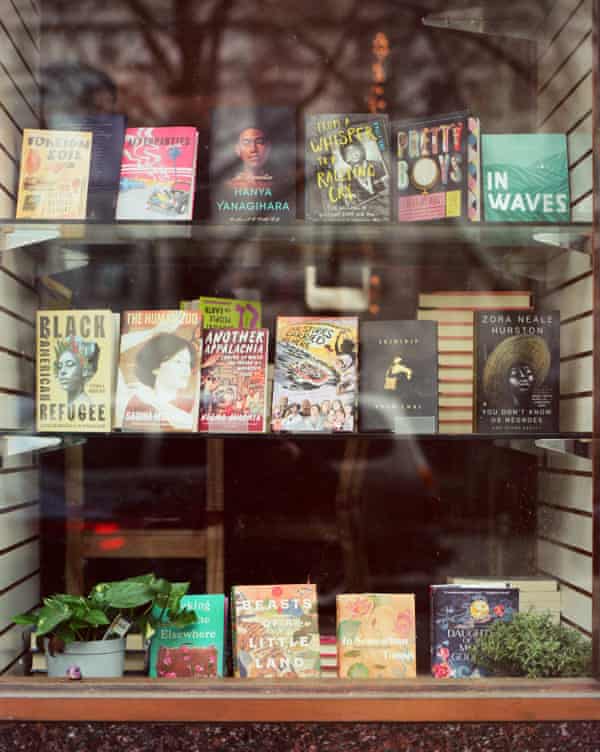 In mid-March, hundreds of people lined up around the store to receive free pepper spray and personal protective equipment from Soar Over Hate, a non-profit organization that set up a table for distribution outside. Yu and I also hosted the Asia-America Writers' Workshop (AAWW), which hosted an event in memory of the victims of the Atlanta spa shooting on the anniversary of the attack.
"Yu and Me Books is so perfect," said Lily Philpotts, program manager for AAWW, who coordinated several events at the store. "It is located in the heart of Chinatown. It's really beautiful to just go in there and immerse yourself in this community. "
Those who visit Yu and Me Books agree that they perceive it as a physical love letter to Chinatown and immigrant communities, and have a special sense of belonging when they enter the store.
"I was really safe there. It's just a really nice, positive, inspiring space, "said Selina Liu, a Brooklyn-based advertising specialist, about her visit to the store. She noted that the store highlights authors who may not be prominently featured in other bookstores or bestseller lists.
Leanne Gan, a Brooklyn-based designer and illustrator, said she has "immediate comfort when you enter," and her existence gives her a sense of optimism amid news of violence against Asian Americans.
"I feel like the store is a huge celebration for the community and something we can all watch," Gan said. "I feel so grateful to have the store."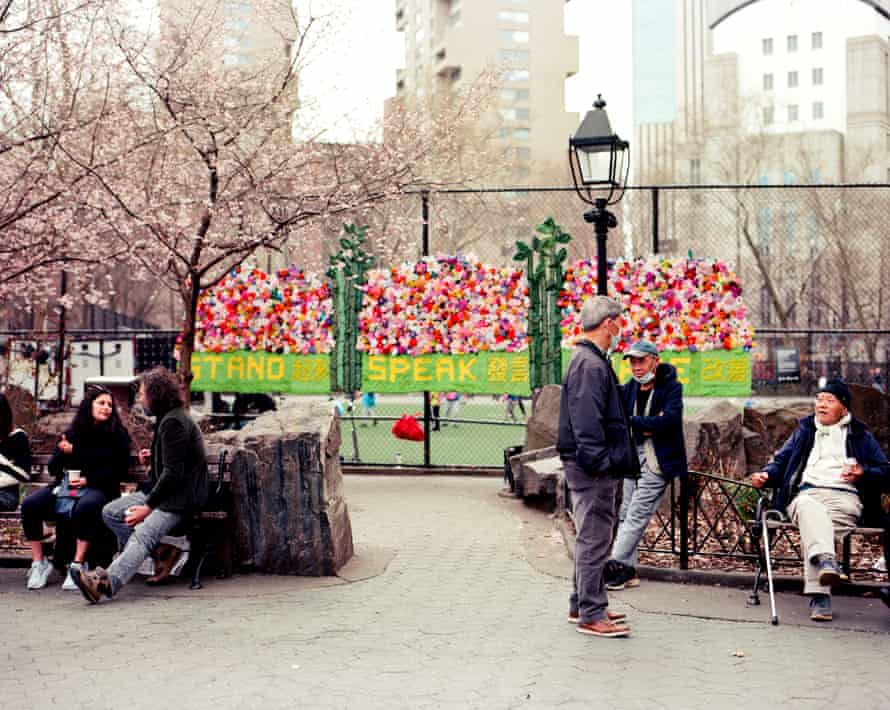 Yu said her favorite part of running the store is meeting customers and listening to their stories. Several people became regulars who came once a week for a new book and to talk to Yu. Local writers, artists and photographers came to see the store as a place to present their work.
"It's really special," she said. "There's so much beauty in Chinatown that I don't think it's presented as much as it should be."